Friday 23 September 2006 was the world premiere of C64 Orchestra: a 12 member classical collective playing vintage Commodore 64 game music of two of the godfathers of the C64 game music: Rob Hubbard and Jeroen Tel.

Again Ninja Tune released some new material, here you can listen to audio streams of:
Dwight Trible - Love is the Answer
Pest - WuJu
Treva Whateva - Singalong
Keepintime - A Peek In Time produced by Cut Chemist

Most people that played some games at the
Commodore 64
know the game
Arkanoid
. The intro tune, created by
Martin Galway
sounds fabulous and is one of my favorite C64 Sid tunes.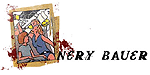 Nery Bauer just got his second 12" released: Maharaja EP [available at
tunes.co.uk
]. It sounds surprisingly different from his great first very jazz style 10" called Diana by Starlight / Mercado do Porto (
floz1001
), which was also released on the same record label
Fluid Ounce
.